Getting MARRIED? Hunting prospects through MATRIMONIAL SITES? BE VIGILANT, help yourself...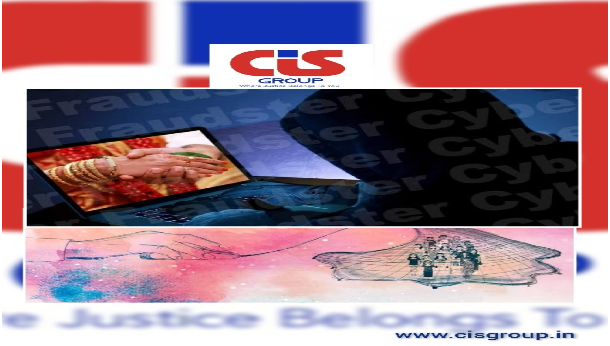 Above piece of news is not the end in fact such case of frauds is on rise day by day… In today's era where life is in fast mode and competition is high , online matrimonial services or sites have almost replaced the traditional matchmaking. Out of every 10 , 8 of the people are targeted and are victim of matrimonial frauds. Some of them suffer at the same time and some later after marriage.
The popularity of many online matrimonial sites as well as other dating apps not having proper authentication channel have opened newer avenues for fraudsters to scam vulnerable women and men. The modus operandi of fraudsters committing matrimonial frauds is essentially identifying a vulnerable party and emotionally making way into their life, to eventually dupe them. The biggest factor that favours or helps such fraudsters is lack of information about their backgrounds and there CIS Group detective agency can be of great help to the citizens.
When the matrimonial websites are roped in for the probe, they simply claim that their platform is just the medium and they are in no way responsible for their user's actions.
Such dream partner scams are as dangerous as any other crime or even worse because not only is the victim financially exploited but is also left with a deep scar because of the emotional attachment "Matrimonial fraud is estimated to grow faster than any other white-collared crime in the country and unfortunately, not all victims come forward and report the crime.
In India online matrimonial scams, post-matrimonial breakdowns like divorce, infidelity, domestic violence are taking charge in high speed. And it's not just the two involved partners who suffers with this trauma, it's always the two families and then the society and then the country...
We CIS Group detective agency can help you in avoiding getting prey to such fraudsters.
Call us now for background check/pre-matrimonial check on +91 8806038902 / +91 9769139982 or you can write to us now at info@cisgroup.in
STAY SAFE & HAPPY